Short and really small story
Bunny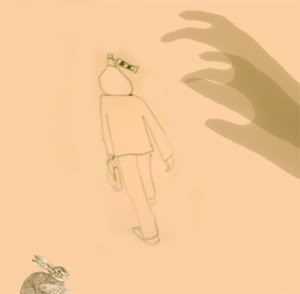 It was a very cold night.
I was sitting on a little hill by the dark beach.
The stars were shinning,the waves were gently touching my ears.
Like a soft delicate silk.
Suddenly,I heard a noise.
I turned around and looked very carefully in the dark.
Two,three,four.. there were... wild brown rabbits.
The rabbits were collecting red berries,creating a small pile by the water.
I could smell the sweet and rich aroma.
After a while, I couldn't stop thinking about trying those ruby like berries.
I looked up the sky.The stars were blinking. The moon was curling up in the soft clouds.The rabbits stooped moving.
And they all starred at me.
I stood up and walked towards the car....and ran... !!
I grabbed the berries quickly then threw it in to my mouth.
hope
happiness
disappointment
Huge noise crashes in my body. Strange feelings swirls in my head.
The berries were bitter and less tasty than I expected.
on the way home with guilt,I drove back fast as I can. As like I was praying to the big city to wash away my tiny sin.
After a few days, I noticed there is a small bonny bump on the bottom of my back bone.
Week after week,the bump became bigger and bigger.
It start sticking out from my back with little soft brown hair.
Just like a small bunny tail.
story by Mocha